The snowpack in Crested Butte has improved greatly over the last few weeks. Some signs of instability exist, as is typical with Colorado snowpacks. But, overall, warming temperatures and significant snowfall have caused an upper snowpack that is a lot more stable, with usually enough bridging to overcome the weaker lower snowpack. With this in mind, we were able to enjoy Purple Palace on Saturday.
The skin up provided spectacular views, as always. This picture shows the SW face of Mt. Baldy.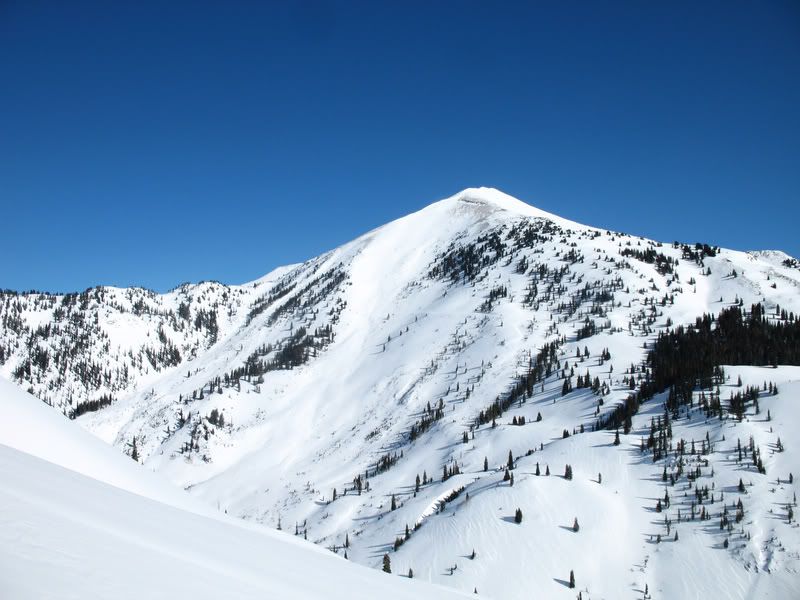 Looking down the Slate River Valley.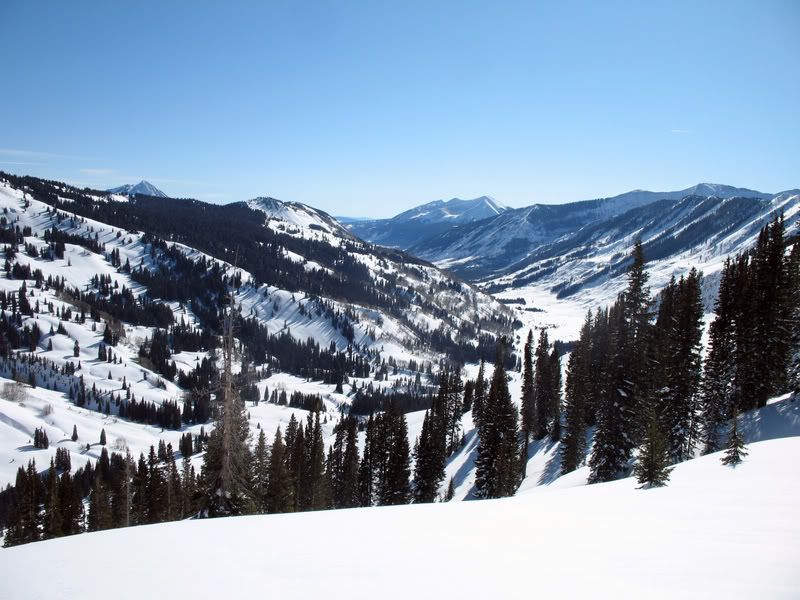 Brittany skinning.
Josh breaking the skin track.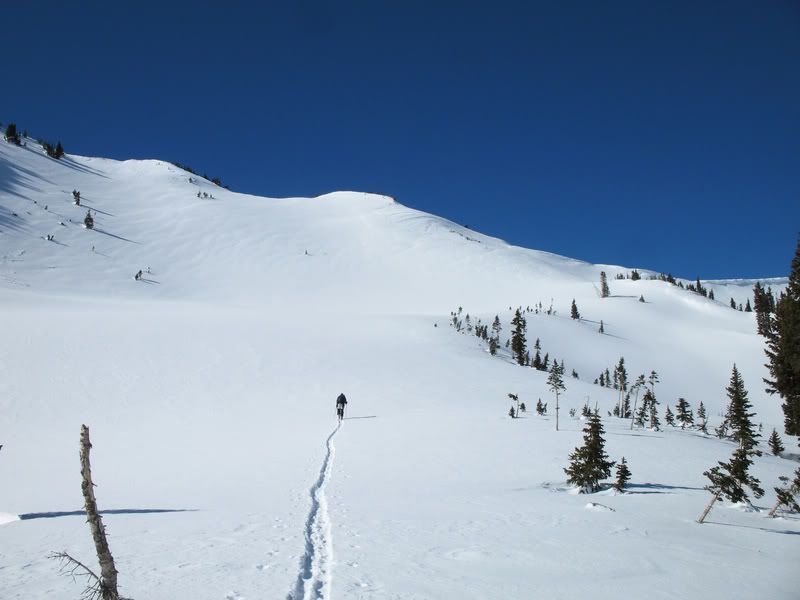 Looking back down the skin track.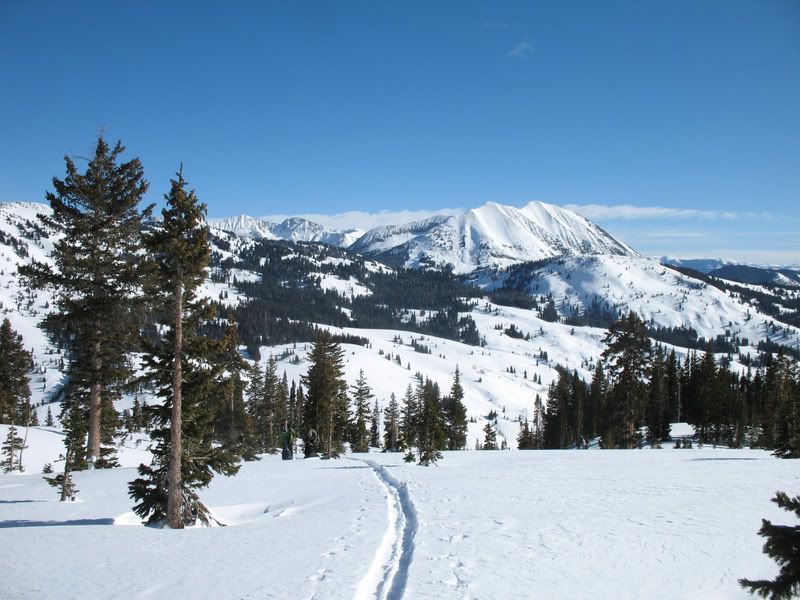 Mineral Point, from the town of CB, looks like a miniature mountain. From here, it looks daunting, and a must-ski.
We went up for a little cheater lap on a bowl to the lookers left of Purple Palace. Pete takes on the line here.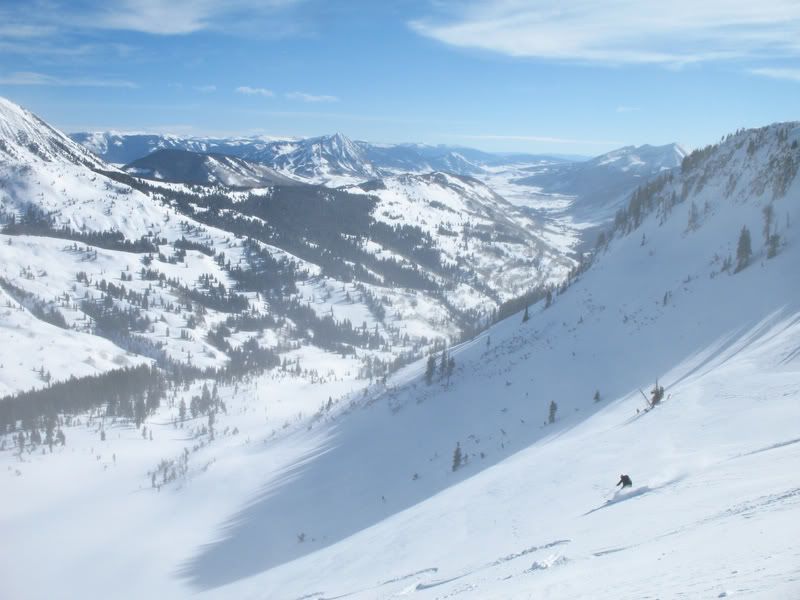 Brittany
We skinned back up to the ridge, heading toward the bowl above Purple Palace. From there we got magnificent views of the mountains. Looking towards Mt. Owen.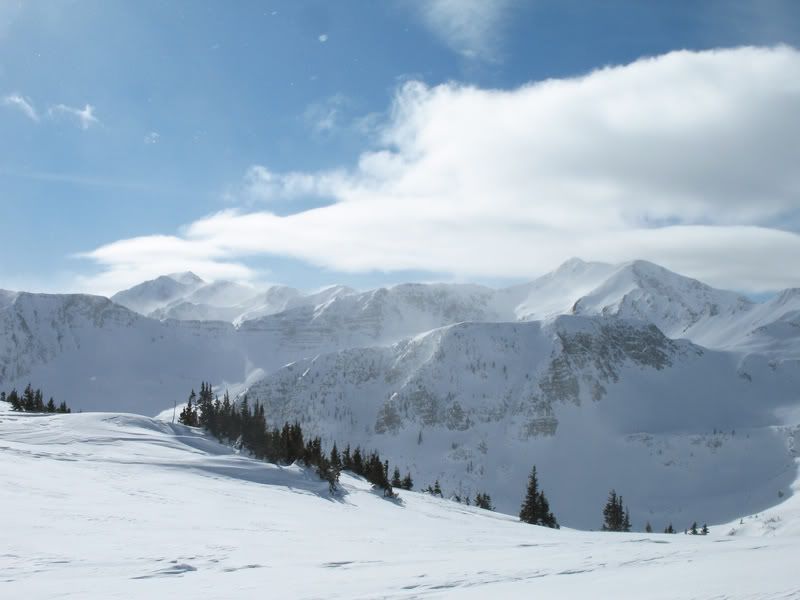 A closer look.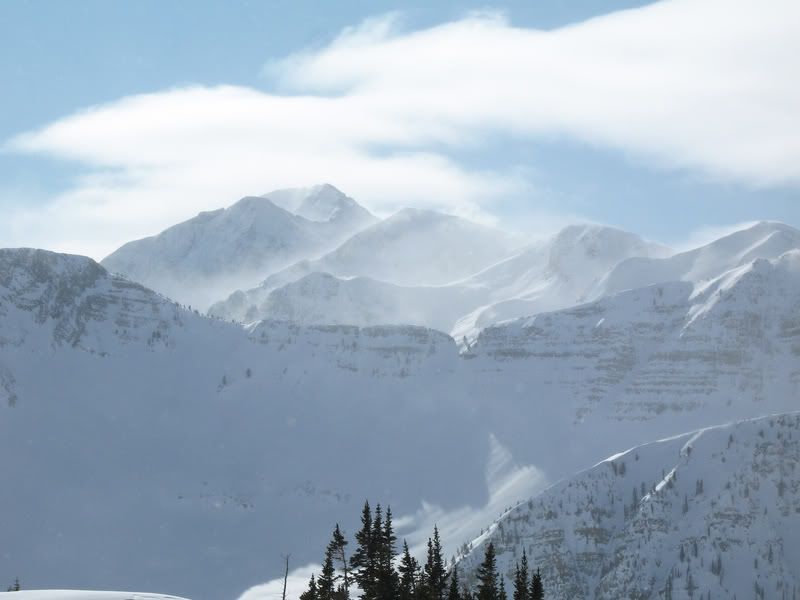 The bowl above Purple Palace....
Frank.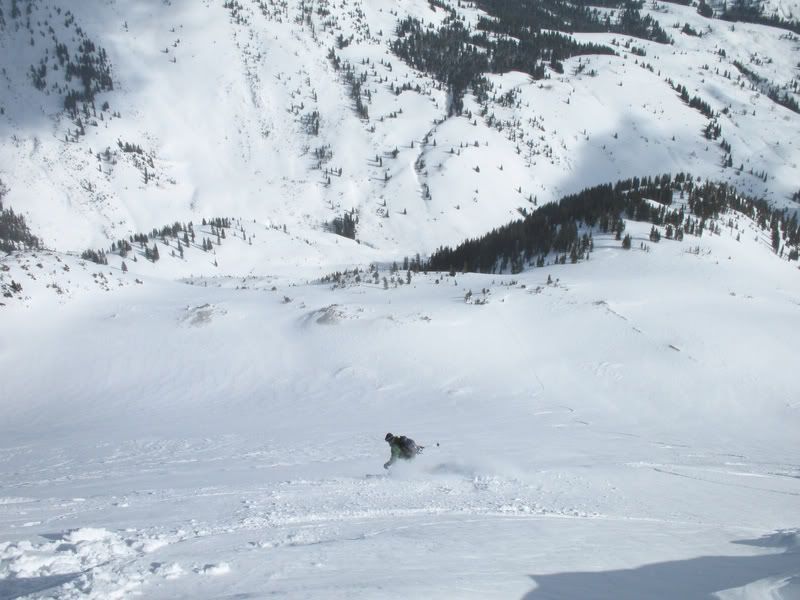 Photo by Pete Sowar
Pete.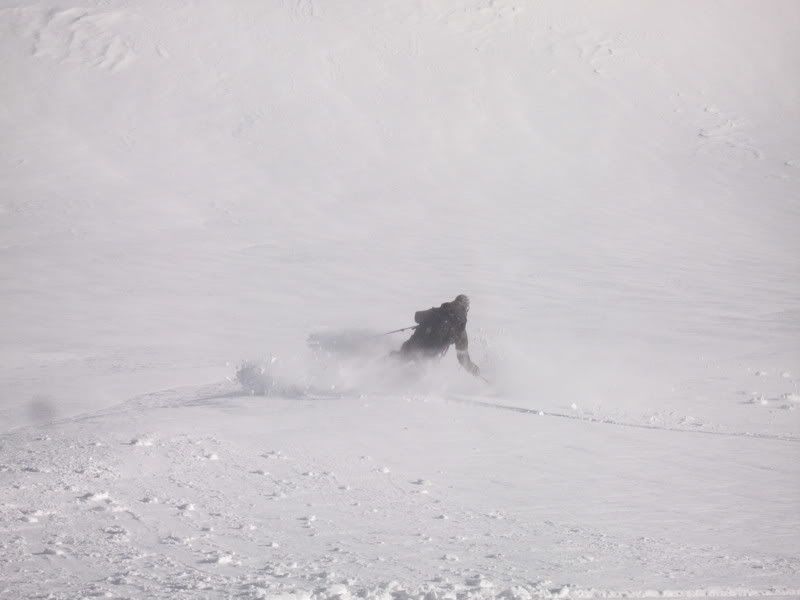 Brittany.
Photo by Pete Sowar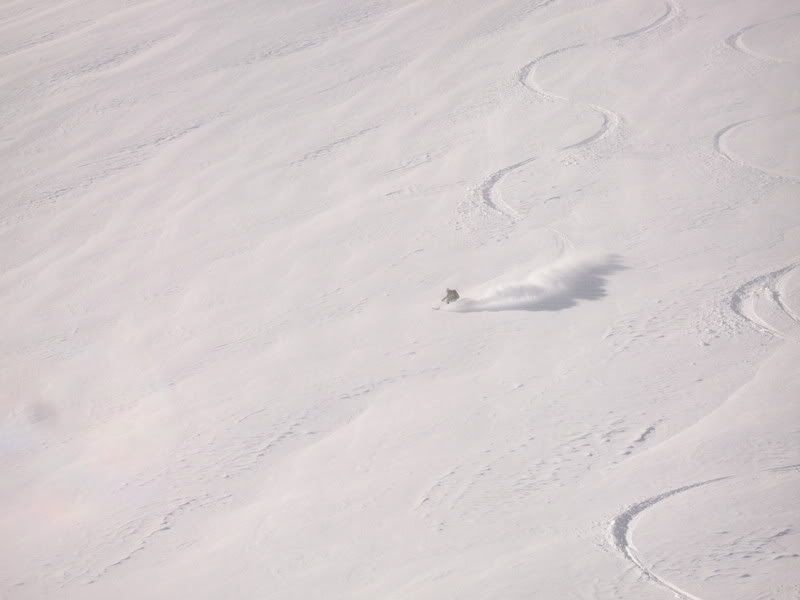 The Purple Palace....
Frank.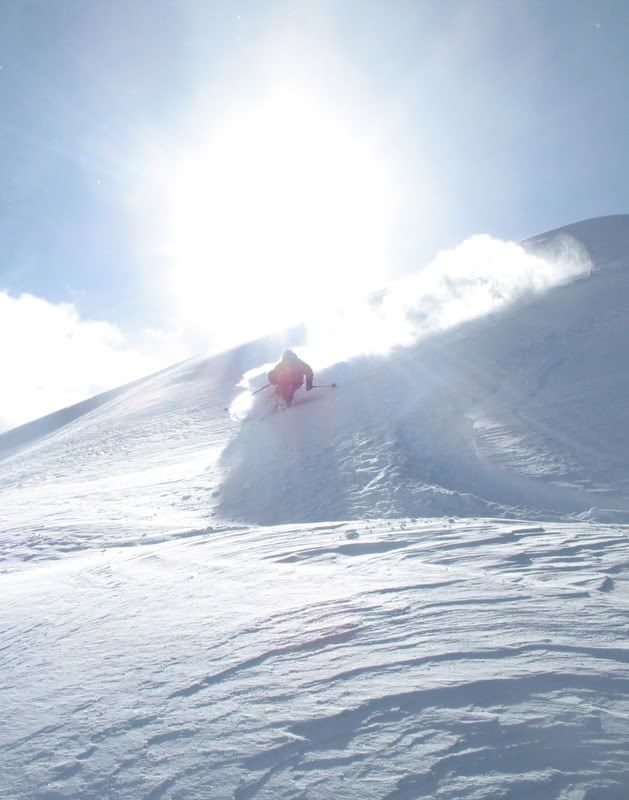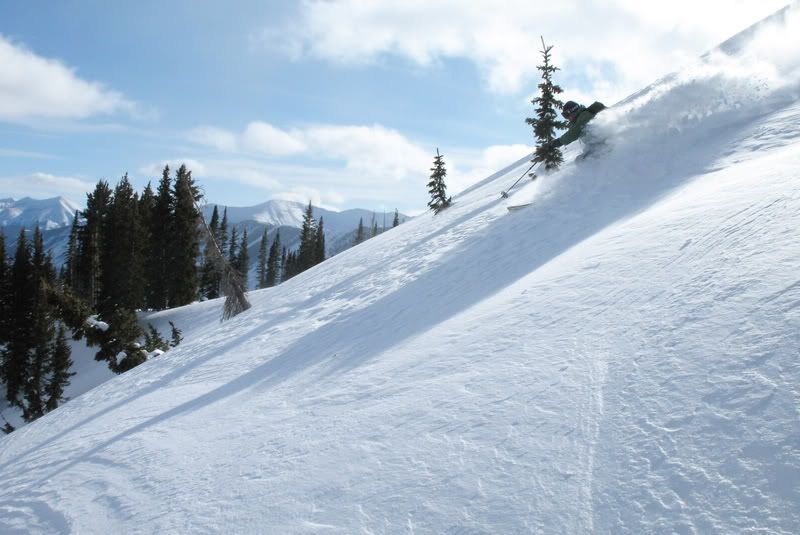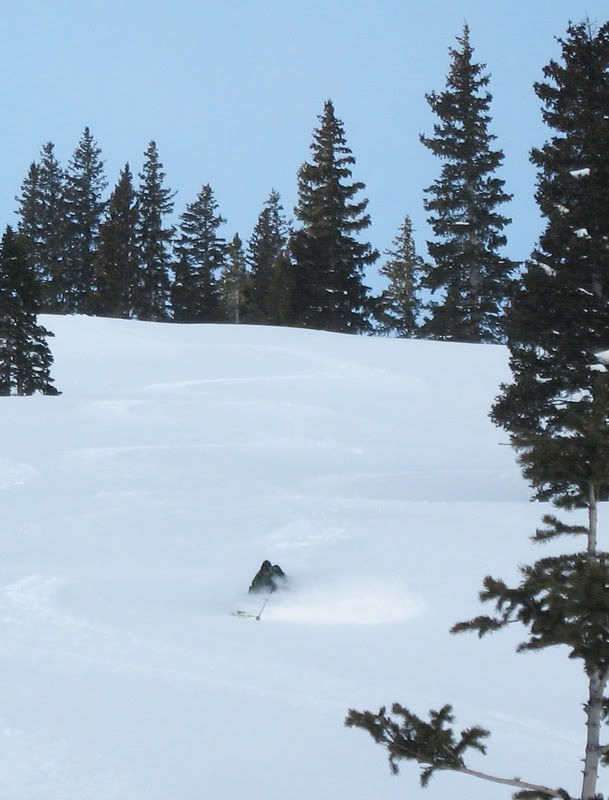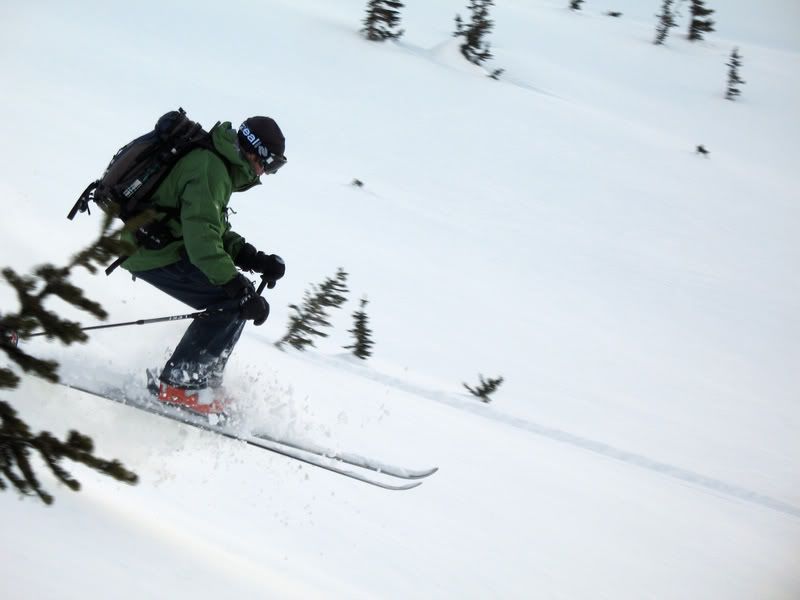 Pete.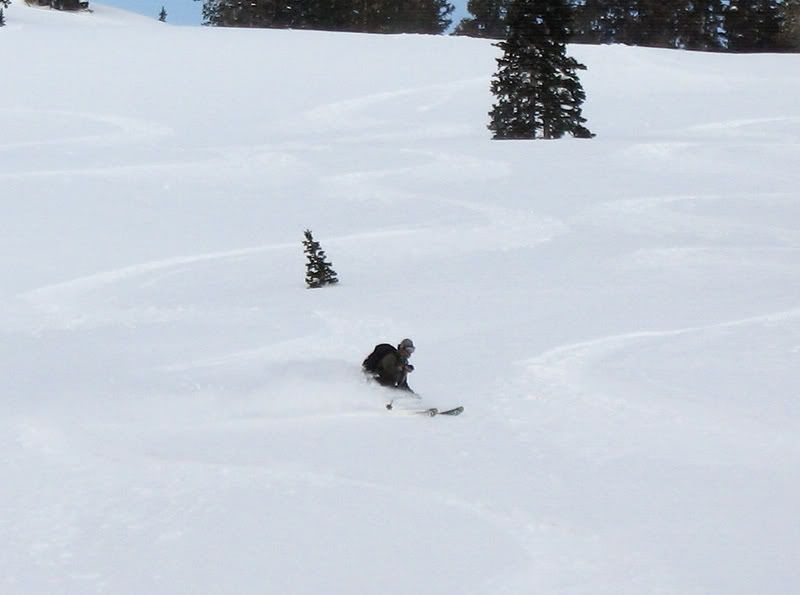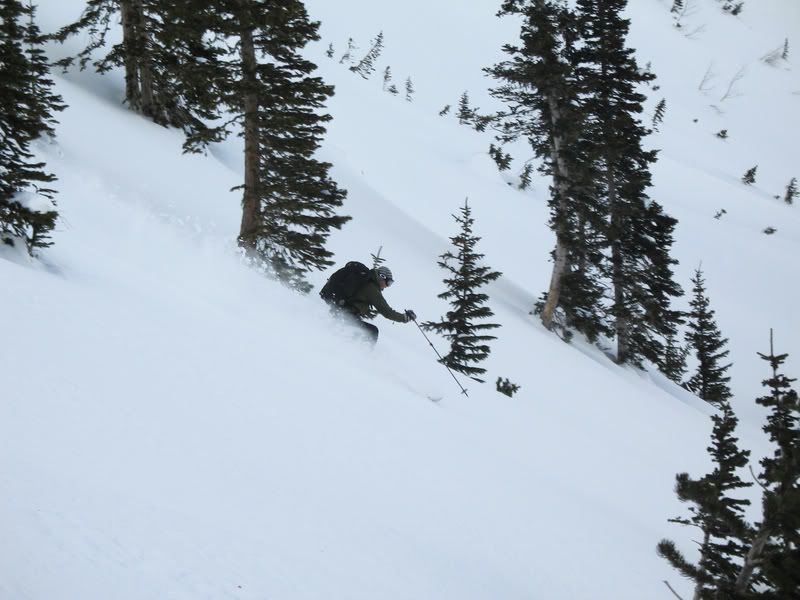 Josh.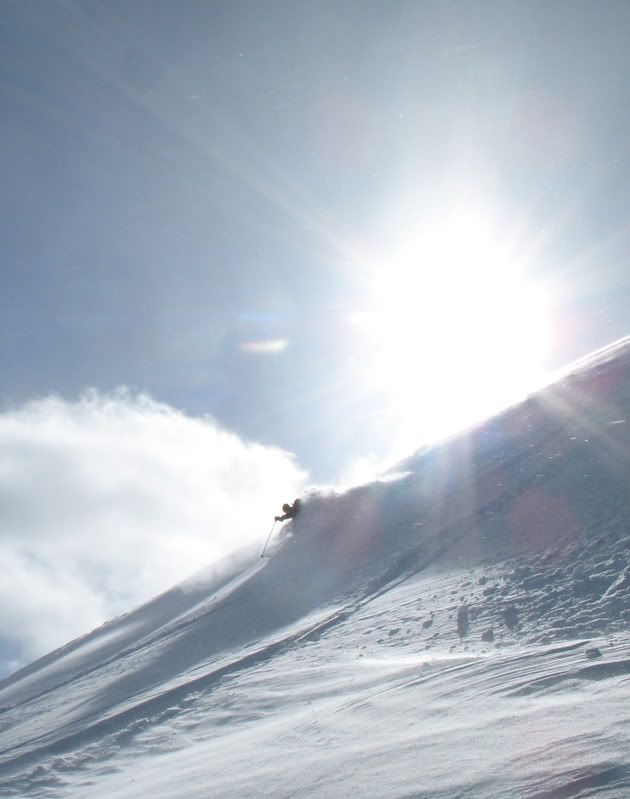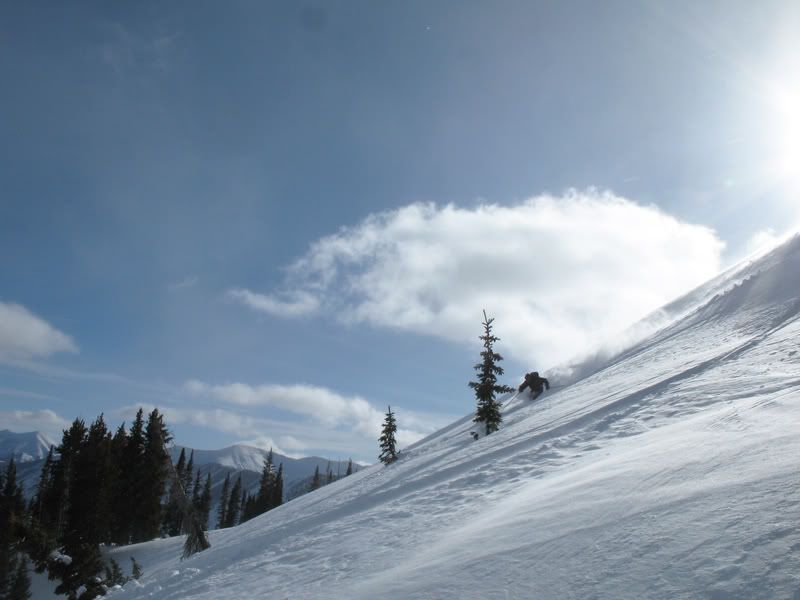 It was a good day out! Good to be basking in the sun for a bit :)